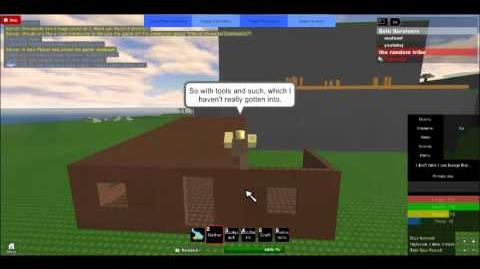 The prehistoric house set is a variety of buildings that allow you to make custom buildings. There are various recipes for them, mainly consisting of medium wood.
Medium Wood (Buildings) ----> Custom Prehistoric House Parts, Prehistoric roofs

Medium Wood + Medium Wood (Building) ----> = Stairs and Simple Prehistoric Log Boat.
Wall ----> Prehistoric house edge,door,corner,windorcorner,windowedge
Medium Leaves (Building) OR Palm Leaves (Building) = Prehistoric House Roofs
With these recipes you can make anything, a house as big as the plateaus on mainland, or maybe a shop! The possibilities are endless.
Ad blocker interference detected!
Wikia is a free-to-use site that makes money from advertising. We have a modified experience for viewers using ad blockers

Wikia is not accessible if you've made further modifications. Remove the custom ad blocker rule(s) and the page will load as expected.